Nitin Maini
Joins

Sapience

as Senior Vice President, Engineering

Sapience Analytics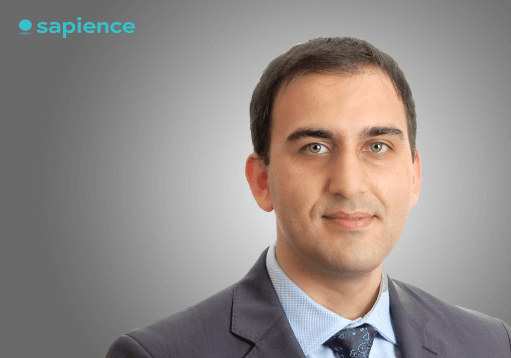 Sapience Analytics is proud to welcome Nitin Maini as senior vice president of engineering, responsible for leading Sapience's next-generation product development and delivery. In his role, Nitin will report directly to Wesley Brayan, chief operations officer, and dotted line to Rohit Singla, president India and APAC. He will be located in the Pune, India office.
Nitin's contributions to Sapience will support the company's ongoing growth by supporting the delivery of category-defining products, including best-in-class mobile solutions, for real-time insights and analytics that help companies deploy data-driven software metering, cognitive outsourcing, and workforce productivity solutions.
Nitin holds multiple patents and has published technical articles focusing on development and operations as well as enterprise digital transformation. He has extensive experience in building and managing global engineering organizations across multiple geographies. Nitin excels in building highly scalable breakthrough applications.
He has more than 16 years of experience in senior technology roles and joins us from Vuclip, one of the leaders in the Internet-based streaming media space in the Southeast Asia and the Middle East and Africa regions. Nitin also has worked for HSBC Software, Symantec, Reconnex (Acquired by McAfee) and BMC Software.
We are proud to welcome Nitin to Sapience Analytics. Thank you, Nitin, for lending your time and talents to our continued drive for excellence as we innovate and empower organizations with the data to orchestrate better business outcomes.
Make Confident
Business Decisions
Sign up for a free Vue™ demo. Learn how to identify hidden insights in your workforce data to drive productivity.
Request a Demo
Sign up for a free Vue demo. Learn how to identify hidden insights in your workforce data to drive productivity.