Sapience Analytics
Expands

Presence

in Dallas-Fort Worth Area with Occupation of New 10,000-Square-Foot Office Space in Plano

Sapience Analytics

CEO Brad Killinger celebrates 2-year anniversary at the helm of the fast-growing company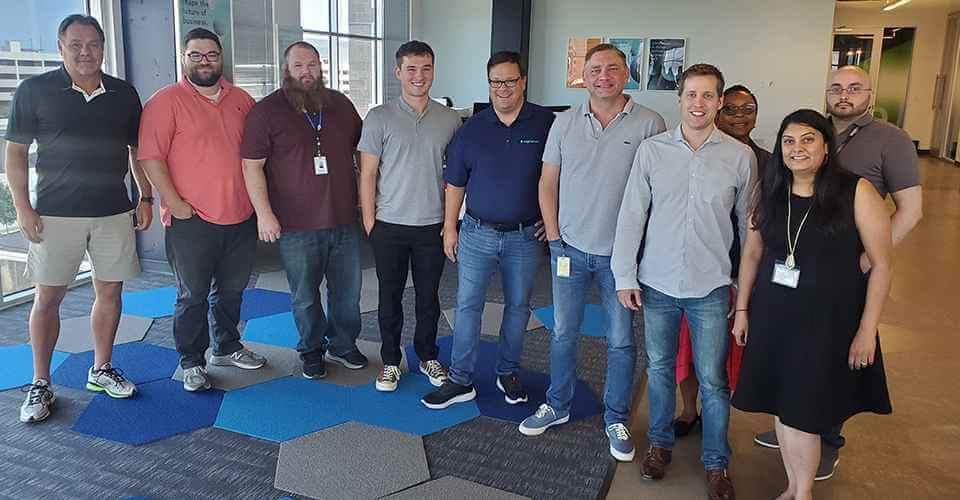 PLANO, Texas – Aug. 20, 2019 – Sapience Analytics, the market leader in the rapidly growing People Analytics segment, today announced the company is expanding its Dallas-Fort Worth footprint, relocated its headquarters to larger office space to make room for its growing operations. The new office space at 7800 North Dallas Parkway boasts over 10,000 square feet to support Sapience's hiring plans to grow its Plano-based workforce by 50 percent over the next 12 months.
The new office is located approximately 25 miles (40 km) from both Dallas Love Field and Dallas/Fort Worth International Airport, in the area's most prestigious business corridor. The site is the home office for Sapience Analytics' personnel in customer support, client success, product engineering, and architecture, as well as the company's North America executive management team. Driving the company's significant growth is Sapience Analytics CEO Brad Killinger, who recently celebrated his second year in the CEO slot.
"We're incredibly fortunate to have Sapience headquartered in the Dallas-Fort Worth area, where our growth and success has been fostered by a combination of the region's exceptional tax and economic advantages, the vibrant business community, and access to a robust talent pool, " said Brad Killinger, chief executive officer for Sapience Analytics.
Sapience Analytics had the vision to build a people analytics platform in 2009; today, the company is a leading vendor in this space and has garnered various industry awards for its growth and innovative technology, including Gartner Cool Vendor, Deloitte Fast 500, Dunn & Bradstreet, and Frost & Sullivan innovation awards.
The company's technology is used by more than 200,000 users in over 90 enterprises across 18 countries to improve employee engagement, organizational productivity, and business profitability. Sapience Analytics has over 500 million hours of work data that is mined to understand work patterns and productivity.
Sapience Analytics solves a unique challenge that every organization faces – to understand how work happens in their organization and if their workforce is efficiently utilized. Companies track output/productivity data through various apps but for the effort, they have had to rely on manual timesheet data entry. Sapience Analytics has automated the ability to capture effort data, providing a 360-degree view on how work happens and engagement levels of teams and employees.
Make Confident
Business Decisions
Sign up for a free Vue™ demo. Learn how to identify hidden insights in your workforce data to drive productivity.
Request a Demo
Sign up for a free Vue demo. Learn how to identify hidden insights in your workforce data to drive productivity.