Sapience Analytics

Sapience Vue
Supports

Post-COVID-19

Workplace Productivity and Engagement Without Compromising Employee Privacy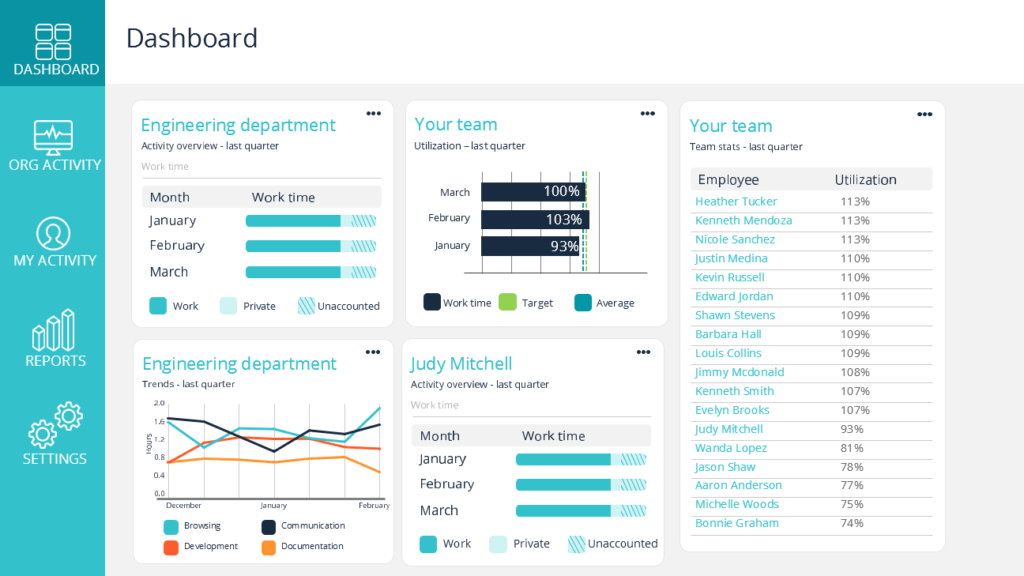 Next-generation advanced business analytics platform powered by business intelligence and machine learning provides transparency around employee effort, processes, and technology
Want to learn more about this?
Subscribe below and one of our specialists will get in touch with you with more info!
PLANO, Texas – May 27, 2020 – Sapience Analytics, the market leader in enterprise workforce analytics, has announced the availability of its new Sapience Vue offering to support the new post-COVID-19 imperatives of work from home/remote workforce management while safeguarding employee privacy.
Vue is a next-generation advanced business analytics platform powered by business intelligence and machine learning that provides unprecedented visibility into the effort and utilization of people, processes, and technology.
Given the fundamental shift in where work is conducted and how it gets done, how do businesses ensure continuity, productivity, and management effectiveness? And how can organizations gain visibility into work performance without infringing on employee privacy?
Sapience Vue provides a factual data-driven view of employee effort without invading employee privacy – providing an enlightened approach to remote work management. Sapience Vue works without the use of intrusive surveillance tactics such as screen scraping, keystroke capture, personally identifiable information (PII) sharing, or location tracking.
Sapience Vue connects seamlessly with endpoint devices such as desktops and laptops, working in the background, automatically capturing work patterns and productivity metrics from a variety of applications such as Office 365, email applications, and more. Sapience Vue's Lens data collector gathers data computing devices as often as every 15 seconds to accumulate an extremely accurate, time-based insightful data set.
Sapience Vue data analytics quantify work activity with complete transparency to provide fact-based insights into workforce capacity to enable organizations to improve workload balancing, improve the effectiveness of workplace communication and collaboration, and instill greater control and confidence in managing the remote workforce. Dashboards provide unprecedented real-time visibility around work activity breakdown and metrics for employees, managers, and executives.
The SaaS solution is architected for secure, turnkey, and scalable deployment with low system overhead. Vue has been built with extensive APIs that allow for integration with many commonly used mission-critical business applications.
Sapience Vue was developed with expertise gained from working with global organizations to successfully implement work from home and/or flex time programs over the past ten years – many of which have seen measurable benefits such as 15-20% productivity improvement within six months,"

Brad Killinger, CEO, Sapience Analytics.
About Sapience Analytics
From outsourcing governance, lean management, and process automation to productivity improvement and employee engagement, Sapience provides the most advanced enterprise-level workforce analytics for customers seeking to move from manual self-reporting to actual data. With automated work pattern reporting and real-time analytics, Sapience delivers unprecedented visibility into how people work with actionable insights to better manage cost and performance across teams and organizations, and guide in-office and remote workforce deployment strategies. Fully compliant with privacy standards and seamlessly integrated with ease and flexibility, Sapience is fundamentally changing the way companies grow and operate and shaping the future of business. Visit us at www.sapienceanalytics.com.
We want to tell your more!
Subscribe below and one of our specialists will get in touch with you with more info!
Make Confident
Business Decisions
Sign up for a free Vue™ demo. Learn how to identify hidden insights in your workforce data to drive productivity.
Request a Demo
Sign up for a free demo. Learn how to identify hidden insights in your workforce data to drive productivity.