Green Shoots
–

Implement

a hybrid workforce model with Sapience Vue

Sapience Analytics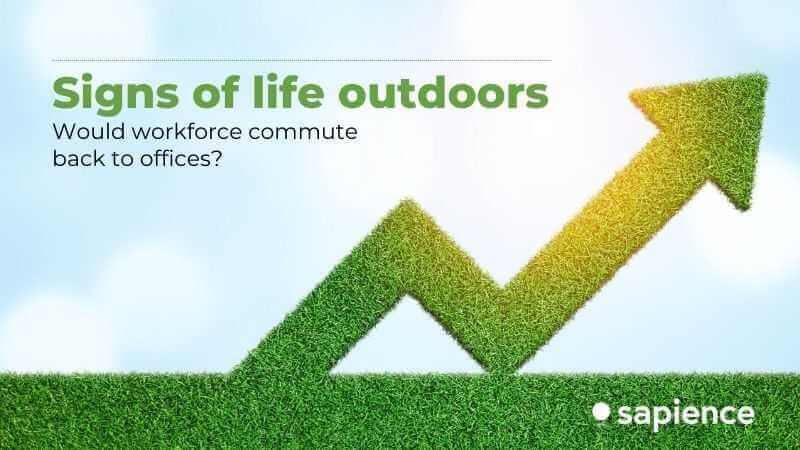 Spring is well underway in the communities that surround New York City. Signs of life are now everywhere outdoors. These green shoots bring optimism.
Hopes were already high this season that a healthy, robust economic recovery will take root. For millions of knowledge workers who are now accustomed to the rhythm of remote working, and who sense the recovery is still fragile, the thought of commuting back to offices a few days per week where social distancing is required may or may not be cause for enthusiasm.
According to a Wall Street Journal article that highlights the complexities employers will face while executing workforce strategies for a return to office, most (if not all) favor a 'hybrid' model. Based on our experience, no matter which working models are adopted, they must unleash human potential if they are to maintain an organization's competitive edge.
At Sapience, we believe the answers that will inform effective workforce strategies are in plain sight, if only technologies are deployed that capture true insights into each team member's capacity to deliver their highest and best effort. Organizations that have not yet embraced the use of automated, non-invasive productivity measurement tools risk being left behind if they cannot reliably portray a complete story of employee work patterns and wellness.
By leveraging our workforce analytics and productivity solution, Vue, Sapience clients understand work effort and patterns by location, function, department, and much more. With Vue, our clients mesh data derived from the quality of effort individuals and teams devote to work activities amidst broader considerations that inform senior managers how the business is performing relative to expectations.
As hybrid workplace models are rolled out over coming months, how will these organizations identify headcount and capacity restrictions and reference this data to back up concerns voiced by managers if they express their teams are stressed or overworked? Businesses that survived a long duration event and adapted to new ways of working cannot lose sight of metrics that reliably quantify whether human capital strategies are effective as the recovery unfolds.
Let us show you how Sapience can help your organization identify and reinforce productive work patterns, manage capacity and utilization, and ensure your hybrid working model is aligned to how we all naturally interact, communicate, and deliver healthy output.
Make Confident
Business Decisions
Sign up for a free Vue™ demo. Learn how to identify hidden insights in your workforce data to drive productivity.
Request a Demo
Sign up for a free demo. Learn how to identify hidden insights in your workforce data to drive productivity.